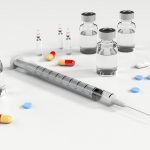 In California, employers are allowed to conduct drug testing of employees. But as much as this is allowed, employers can only be justified to do so under limited and well-defined scenarios as stressed by California state law. Below is a detailed analysis of California laws on drug testing.
California Law on Right to Privacy
An individual's right to privacy is a key component of the state constitution in California which is in contrast to the majority of other states. This means that current and prospective employees both in government institutions and the private sector have the right not to disclose their private lives to employers. Although California stresses the right to privacy, under certain circumstances, employers can require drug testing of employees. However, employees are allowed to use marijuana if they have a valid written prescription from a doctor.
Potential Employees
California state law gives employers the right to have their employees undertake a "suspicionless" drug test as one of the pre-employment requirements. In doing so, employers must ensure the drug tests are done in a manner that demonstrates fairness and consistency to all potential employees.
Drug Testing for California Employees
As for existing employees, California state law prohibits employers from subjecting them to drug tests except under limited exceptions. Existing employees can only be required to have a drug test in instances such:
Adequate suspicion or reasonable grounds that an employee is abusing drugs. Enough objective facts must exist to support suspicion hence warrant a drug test.
The existence of a prevailing and clear physical danger that poses a threat to an employee, the rest of employees or the general public.
Employees are allowed to have the drug test samples tested again by a different drug testing facility.
Conducting Drug Tests
California law lacks strict guidelines on drug testing. But the possibility of drug tests being legally challenged is very unlikely especially if there exist any reasonable grounds to justify a drug test or if done at once for all employees. However, a drug test can be legally challenged if it appears that it was done in a discriminatory manner.
Drug Rehabilitation
As an employer with 25 employees or more, you have to reasonably accommodate an employee who voluntarily enrolls in a drug rehabilitation process. This is allowed as long as the reasonable accommodation does not cause warrant undue hardship on the employer.
Likely Liability Risks and Penalties
California strongly advocates for and recognizes an individual's right to privacy. If an employer engages in unlawful random drug testing of employees, there are potential risks and penalties that can arise. An employer violates an employee's right to privacy. An employee can file a lawsuit demanding claims for invasion of privacy.
Besides, where an employer terminates an employee for refusing to take a drug test, claims for wrongful termination by an employee can arise. Before requiring employees to take a drug test, employers should bear in mind potential litigation risks. Employers should therefore only conduct random drug tests if certain that the federal law allows such tests or if the employee's role is one that is safety-sensitive.